KRAKEN
In January 2017, Dewpoint Global Communications was appointed as directors of all launch activity for Kraken Travel, including Marketing Strategy, Brand Development, Partnerships, PR, Digital Marketing, Social Media, Content Creation and Advertising as they made their mark in the Travel industry. We developed a campaign to seamlessly integrate all areas through relevant and well researched content from January-April 2017.
Some of our press coverage for the Ski/Sail trips from Kraken.travel January 2017
Kraken curated an incredible selection of unique sailing trips for the modern adventurer, featuring hand-picked adventures from trusted independent operators. Kraken offer ski/sailing in Scandinavia and Iceland, Arctic Wildlife expeditions, and the world's most remote music festival in Norway, giving us a wealth of content to inspire and motivated our potential consumers.
Dewpoint decided to create content geared toward an audience interested in adventure and exploration which would complement Kraken's adventure sailing trip roster. In February 2017 we interviewed Ricky Munday of the International Antarctic Survey prior to his first ascent of Mount Everest as part of our Kraken travel adventurer series for the Kraken newsletter and Youtube channel.
Dewpoint curated all content and copy writing for the fortnightly Kraken Newsletter between February-April 2017, aiming to grow their mailing list with relevant and enticing content. Please see gallery below for Newsletter content.
Formally known as Adventure Yachting, Kraken was founded by sailing enthusiast and qualified skipper, Henry Burkitt, in 2015 with the aim of creating a community of unique sailing experiences, unrivalled in the current market, to allow the nautically curious to embark on incredible trips unseen elsewhere and allow aspiring sailors to take part in voyages of all kinds, regardless of ability.
Dewpoint developed a social media content and advertising strategy across Facebook, Twitter and Instagram to grow the audience for Kraken effectively with rich and relevant content.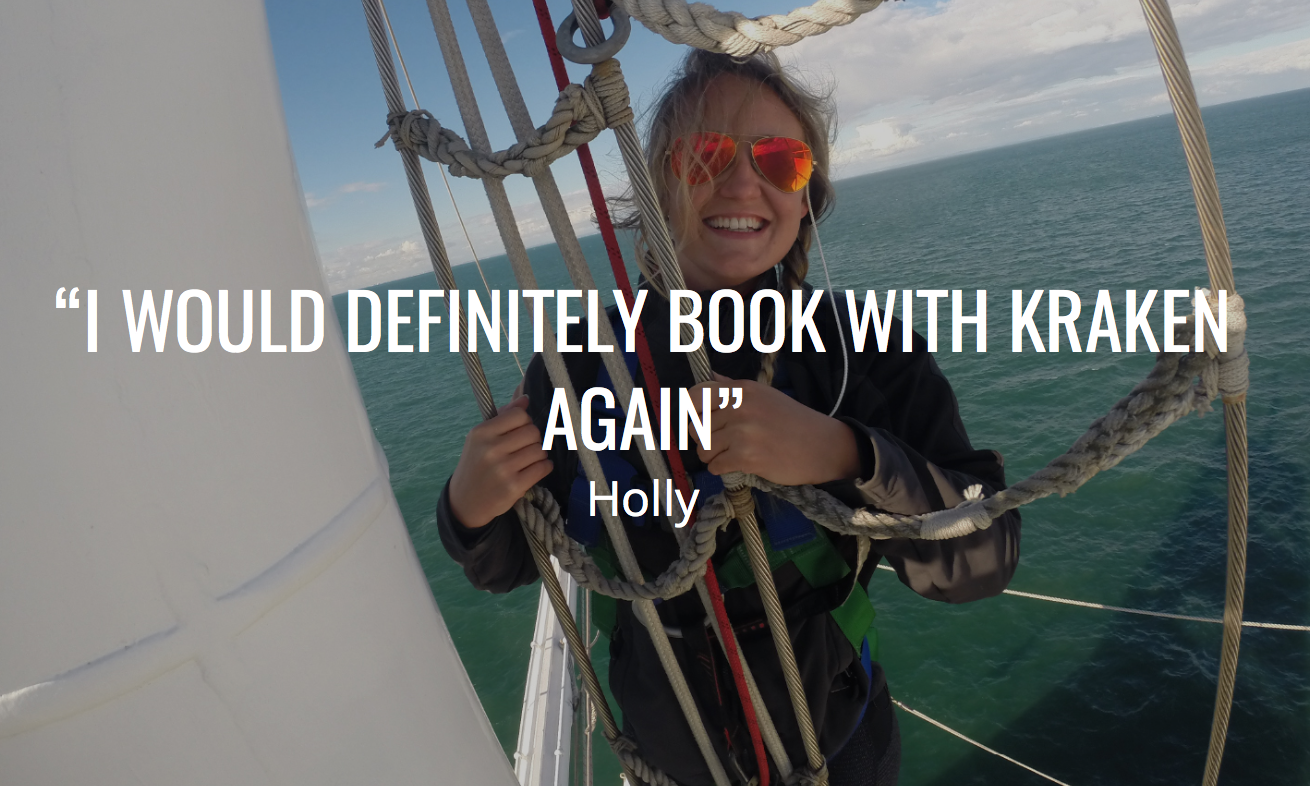 ABOUT KRAKEN
Initially owner Henry Burkitt began organising sailing trips for friends and colleagues based on his personal experiences and passion for adventure travel. That passion formed the basis of Kraken's bespoke platform dedicated to finding outstanding sailing experiences worldwide. Based in the UK, and named after the mythical sea monster, Kraken is indeed a growing beast, with plans to expand beyond the Arctic over the next year.